Dubai's skyline isn't just about glittering towers; it's a beacon for travelers from around the globe. The city's real estate brokers have become indispensable in enriching Dubai's tourism landscape, facilitating an array of short-term rental options and holiday homes. This exploration uncovers how these elements interplay with tourism, altering market dynamics and shaping broker methodologies.
The Synergy Between Tourism and Real Estate in Dubai
Dubai's allure as a travel destination has led to a symbiotic relationship with short-term accommodations, catalyzing a profitable niche for real estate broker companies in Dubai. Holiday homes provide travelers with an immersive experience, boasting comforts and amenities beyond the conventional hotel stay. Brokers are at the forefront, ensuring these properties are not only compliant with Dubai's regulations but also tailored to the discerning tastes of global tourists.
Real Estate Brokers: The Matchmakers of Dubai's Holiday Homes
Real estate brokers in Dubai act as curators for memorable stays, meticulously aligning property owners with globetrotters. Their services are comprehensive, covering marketing, legalities, and maintenance, to ensure holiday homes are both inviting and regulation-compliant. Through these brokers, properties gain visibility and desirability, standing out in Dubai's vibrant holiday home market.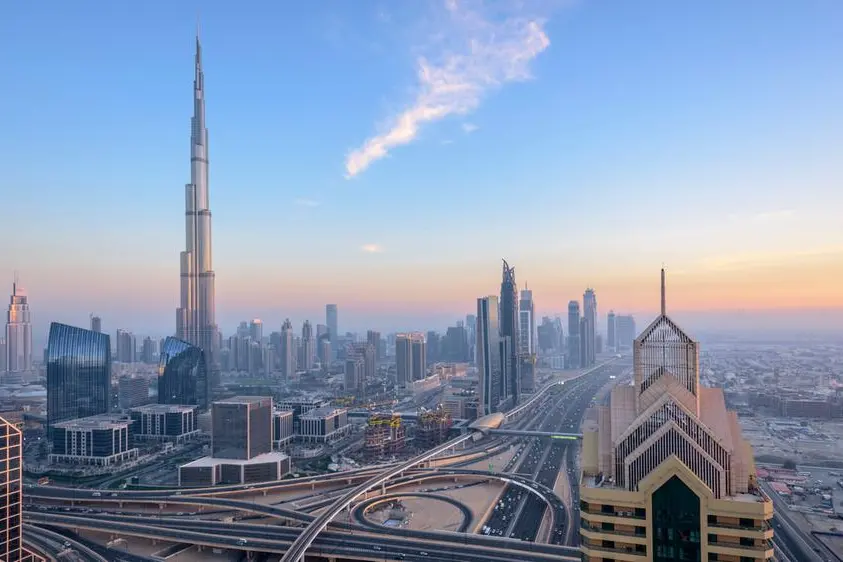 How Short-Term Rentals Are Reshaping Brokerage Strategies
The escalating demand for short-term rentals has reshaped the approach of Dubai's real estate brokers. They are increasingly leveraging technology to enhance property listings, engaging with clients via social media, and offering full-service management solutions. This digital pivot ensures that brokers remain indispensable in a market that is as dynamic as it is diverse.
The Impact of Short-Term Rentals on Dubai's Real Estate Market
Short-term rentals are stirring Dubai's property scene, introducing a versatile revenue channel for homeowners. This rental avenue adapts to the varied needs of Dubai's multinational visitors, contributing to the city's economy and the vibrancy of its real estate market.
Navigating Dubai's Short-Term Rental Landscape
What Services Do Real Estate Brokers Provide for Holiday Homes?
Real estate broker companies in Dubai extend a suite of services for holiday homes. They take on the mantle of advertising, managing bookings, setting competitive prices, and maintaining open lines of communication with guests. Their expertise ensures your property remains a profitable and hassle-free venture.
Choosing a broker for your Dubai holiday home involves evaluating their market presence, understanding their service portfolio, and gauging their customer service excellence. Opt for brokers with a proven record of managing holiday homes and who can offer insights and success stories from their current clientele.
Are Short-Term Rentals Profitable in Dubai?
Yes, short-term rentals have the potential to be quite profitable in Dubai, particularly in tourist-favored locales. The city's year-long appeal ensures a consistent demand, which, when managed by skilled brokers, can yield significant returns.
How Do Regulations Affect Short-Term Rentals and Holiday Homes in Dubai?
Dubai's regulatory framework for short-term rentals aims to ensure the security and satisfaction of tourists. Brokers are adept at navigating these regulations, making certain that your property is up to code and meets the highest standards of hospitality.
Elevate Your Investment with Azco: Your Gateway to Dubai's Real Estate Opportunities
In the heart of this vibrant intersection of travel and property lies an opportunity to experience unparalleled service and expertise. If you're looking to make the most out of Dubai's flourishing holiday home and short-term rental market, look no further than Azco Real Estate and Azco Holiday Homes. Our dedicated team of brokers is committed to elevating your investment experience, offering personalized solutions that cater to the unique needs of Dubai's hospitality sector. Connect with Azco today, and let us help you turn your property into a thriving success. Embrace the future of real estate with Azco, where your property's potential becomes a reality.