Dubai, the dazzling jewel of the Middle East, is a place of experiences. With its relentless pursuit of innovation and opulence, it continually introduces new attractions in Dubai to ensure it never loses its charm. Dubai showcases a dynamic range of experiences to suit every traveler. If you're tired of visiting the same well-known places on every trip, this article is for you. We've brought you some new must-visit places in Dubai that you can explore on your next journey.
Are you excited? Let's dive into it!
11 New Attractions in Dubai to Explore
Nakheel Marinas Dubai Islands:
Nakheel Marinas Dubai Islands offer state-of-the-art facilities and direct access to the city's emerging shoreside haven at Dubai Islands. With the capacity to accommodate up to 13 superyachts, 248 wet berths, and 40 dry berths, this marina promises a thrilling day for the visitor. For boating enthusiasts, it is considered a new luxury destination. From beach activities to watersports and nearby hotels with exceptional dining and entertainment, this place has so much to offer. Nakheel Marinas Dubai Islands redefine the yachting experience in Dubai with its prime location and world-class services.
GLITCH:
If you are a fan of indoor games and adventures, make your visit to GLITCH at Al Ghurair Centre on your upcoming trip. With over 30 different indoor games for all ages, this entertainment destination has something for everyone. Challenge yourself on a ninja warrior-style course, take a thrilling ride down a 10-meter-high slide, or test your climbing skills on their walls. You can enjoy a fun round of bowling or experience the city's first roller glider, SkySurf – an exhilarating experience that's not to be missed. Thinking of GLITCH as a gaming center would be wrong. It is an adrenaline-packed journey where you keep coming back for more.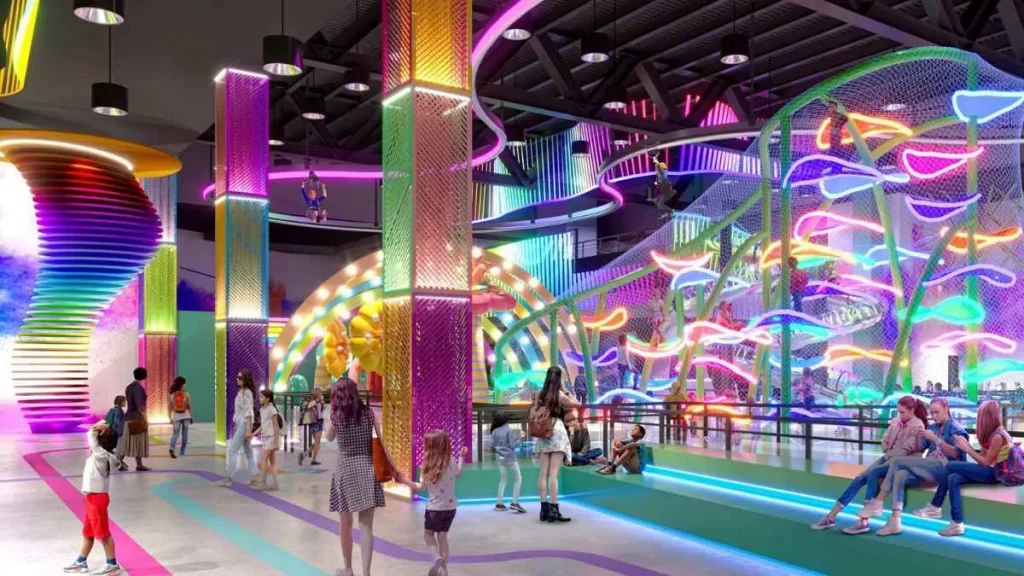 Cloud 22:
Located in the iconic Atlantis The Royal, Cloud 22 is the epitome of exclusivity and indulgence. This rooftop pool destination is reserved exclusively for in-house hotel guests, ensuring a VIP experience for them. Here you can enjoy breathtaking and unparalleled views of the Arabian Gulf and Palm Jumeirah while lounging in duplex cabanas or submerged sunbeds in the 90-foot infinity pool. Savor the French-Mediterranean cuisine and soak up the sun by the pool. Cloud 22 is a must-visit destination for those looking to elevate their Dubai experience.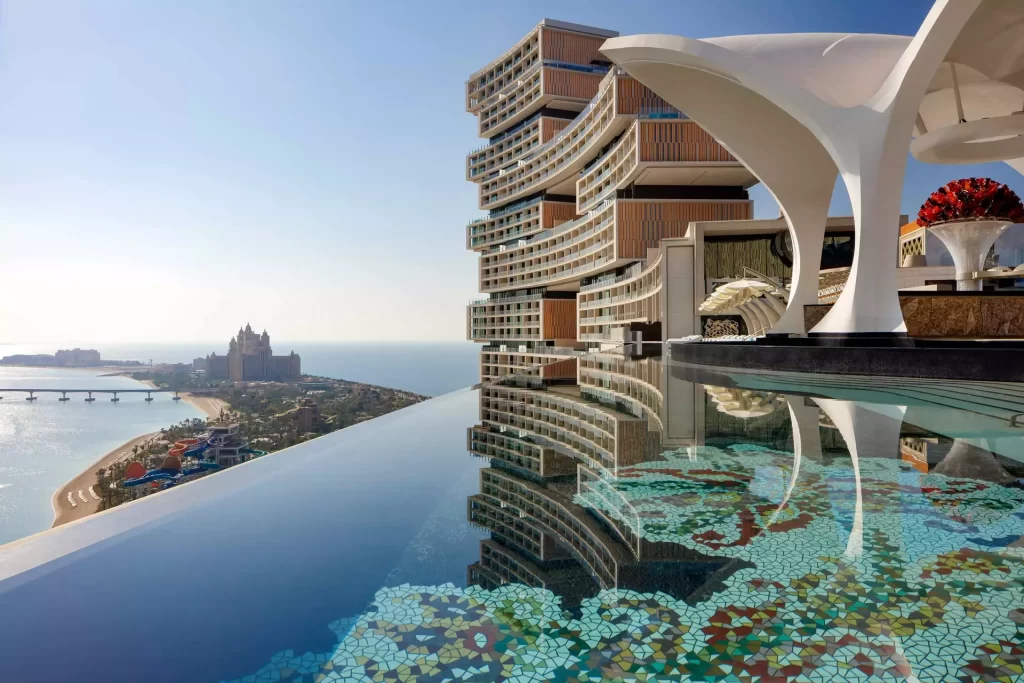 Dubai Islands Beach:
Dubai Islands Beach is quickly emerging as a family-friendly hotspot. Here you can enjoy thrilling adventures on the waves or play football with your family on the sandy shores. This is the first beach in the city to cater to dogs, allowing pet owners to enjoy with their furry friends. Dubai Islands Beach is more than just a beach; it's a hub of family fun and a pet-friendly paradise set against the stunning backdrop of Dubai's coastline.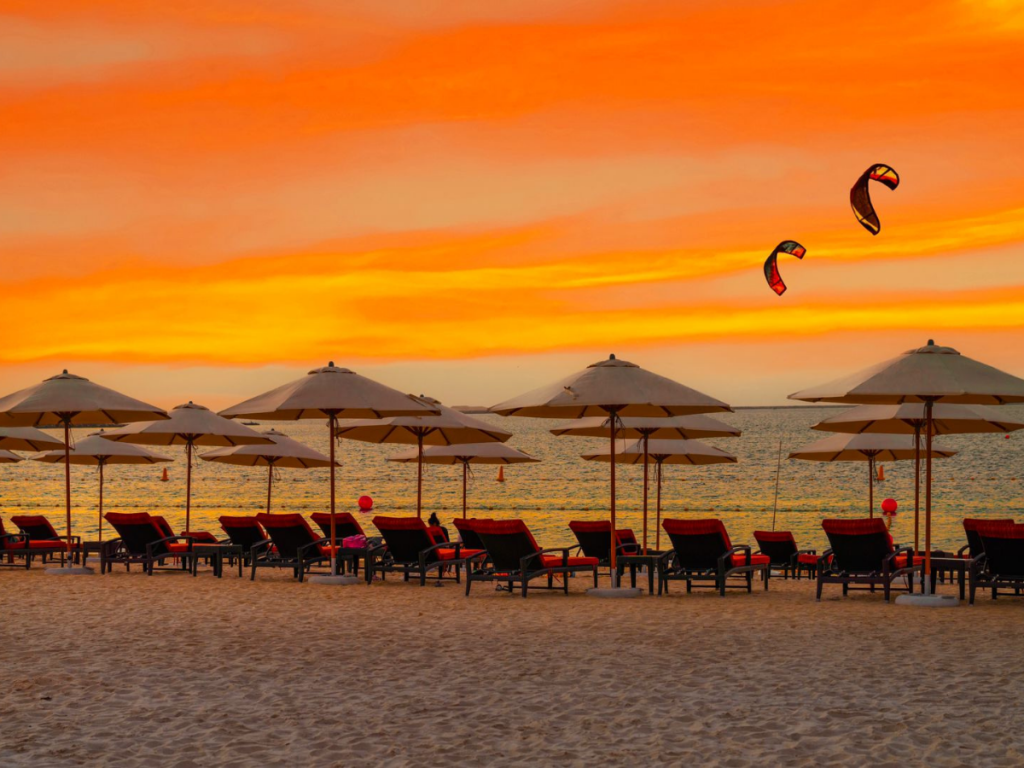 Neon Galaxy:
Neon Galaxy is a playworld for families at Dubai Parks and Resorts' Riverland Dubai. Spread across 860 square meters, it offers exciting ninja courses, slides, a rope climbing area, and ball pits. With a dedicated toddler area, there's fun for the little ones too. Neon Galaxy isn't just an ordinary playworld; it's a dynamic space that encourages learning through play, making it a top destination for families seeking entertainment and education rolled into one.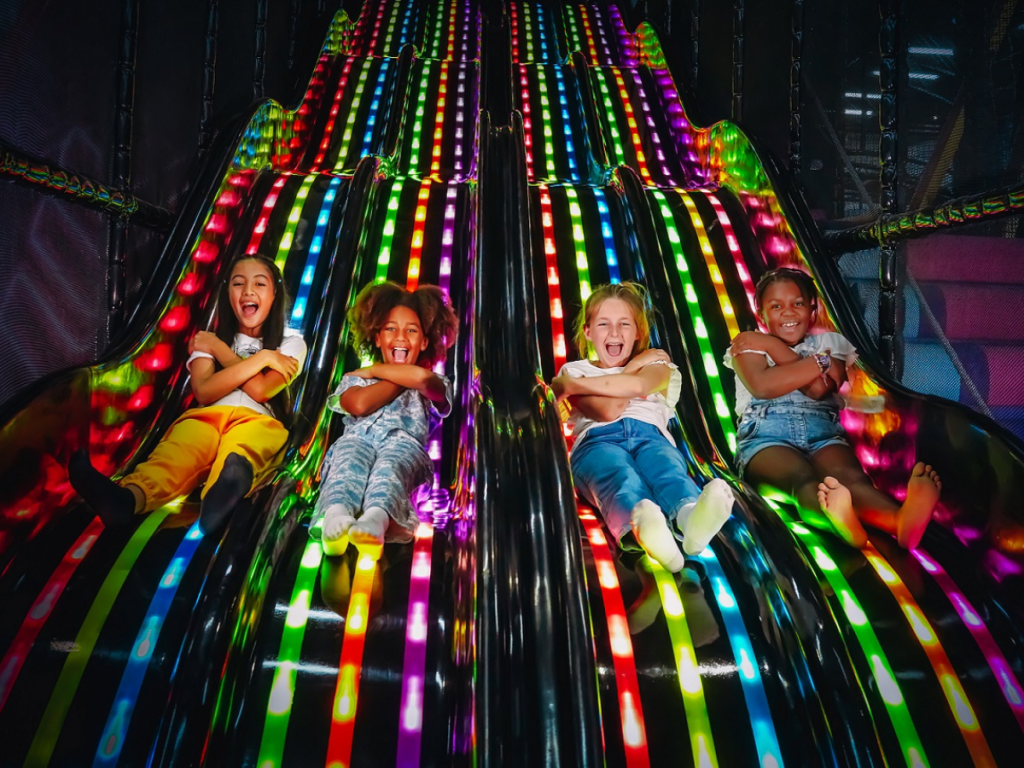 Dubai Crocodile Park:
Adjacent to Mushrif Park, the Dubai Crocodile Park is home to more than 250 Nile crocodiles, living happily in climate-controlled basins with waterfalls and sandbanks. It is a fascinating family-friendly venue. As a visitor, you can even interact with the crocodiles at various feeding stations. An on-site museum is present to provide interesting insights about these intriguing creatures. Dubai Crocodile Park is not just a place to see crocodiles; it's a unique opportunity to understand and appreciate these ancient reptiles while enjoying a day out in a safe and educational environment.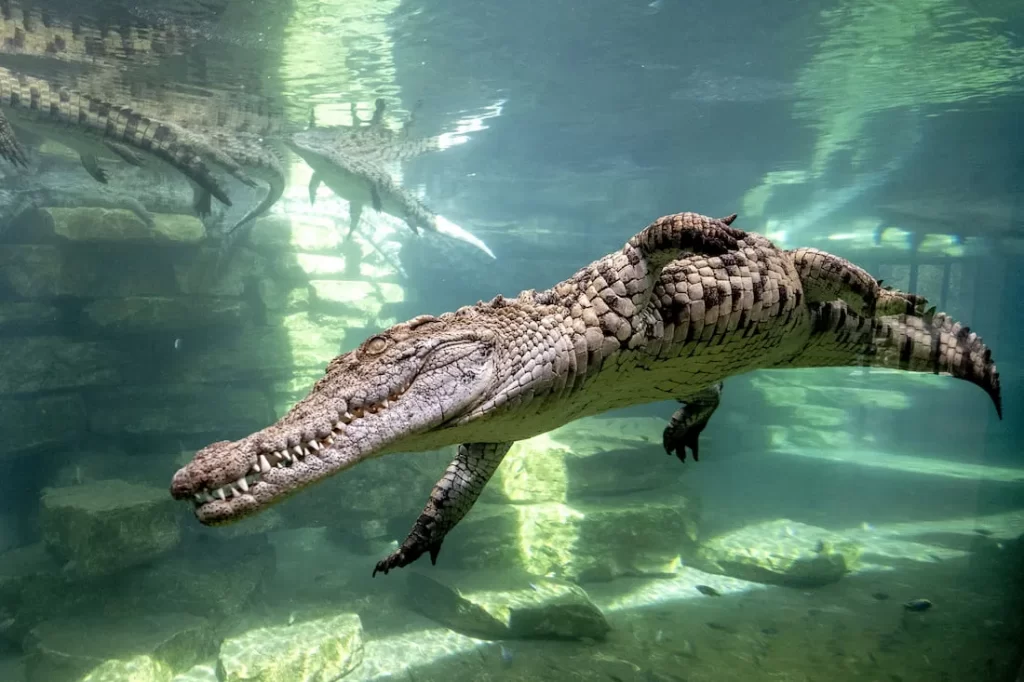 Dubai Mall Chinatown:
Dubai Mall Chinatown, already the world's largest shopping and leisure destination, has expanded with the addition of its own Chinatown. To transport visitors to the heart of Asia, this section of the mall offers enticing retail, dining, and wellness experiences. From classic red lanterns to neon lights and traditional Chinese architecture, Chinatown is a visual and culinary delight. Singapore's famed Hawker Chan food stall is also present, where you can taste a new cuisine.
The Dubai Balloon:
The Dubai Balloon offers breathtaking views of Dubai's coastal sights and skyline, a feast for the eyes. This tethered helium balloon takes guests up to heights of 300 meters, providing unparalleled views of Palm Jumeirah and even Burj Khalifa and Downtown Dubai on clear days. It is a thrillinag yet serene way to appreciate the city's iconic landmarks, and it's perfect for couples looking for a romantic experience with a view that's second to none. So, on your next trip, enjoy this 10-minute ride up in the air.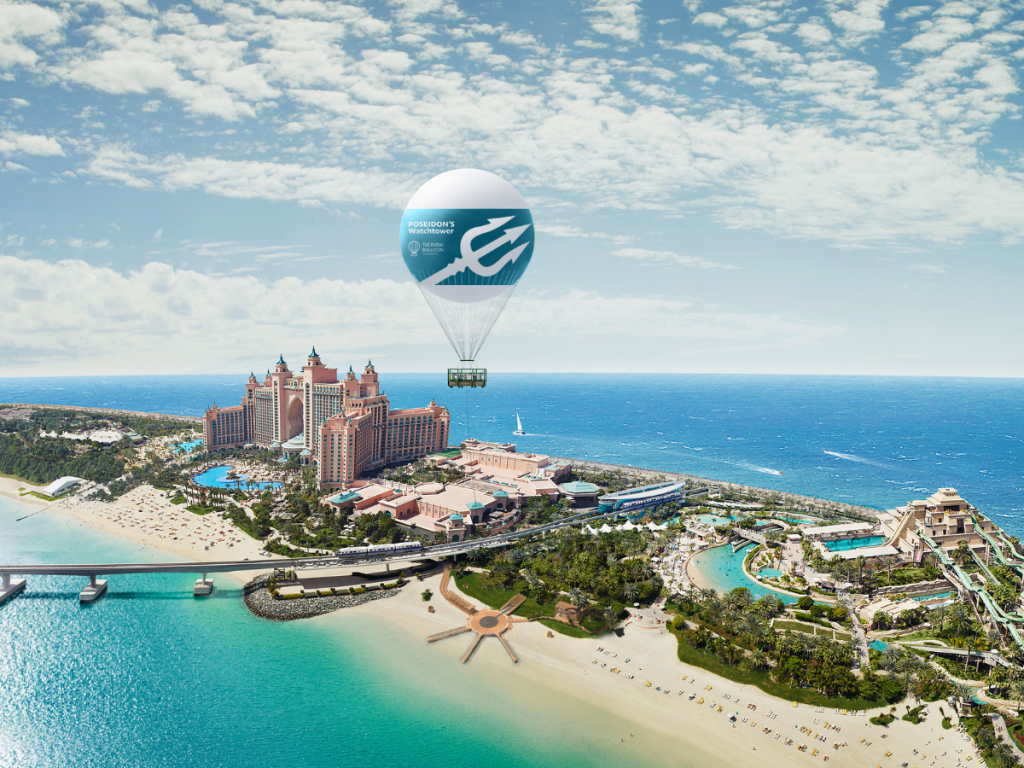 AYA:
AYA, situated in WAFI City Mall, is a 40,000-square-foot space that's perfect for Instagrammers and families alike. With high-tech sound, lights, and graphics, it offers 12 distinct zones, each telling a different story. It's an immersive experience like no other, combining art, technology, and entertainment in a single space. AYA isn't just an Instagramable hotspot; it's an artistic journey that engages your senses and sparks your imagination, making it a memorable outing for all ages.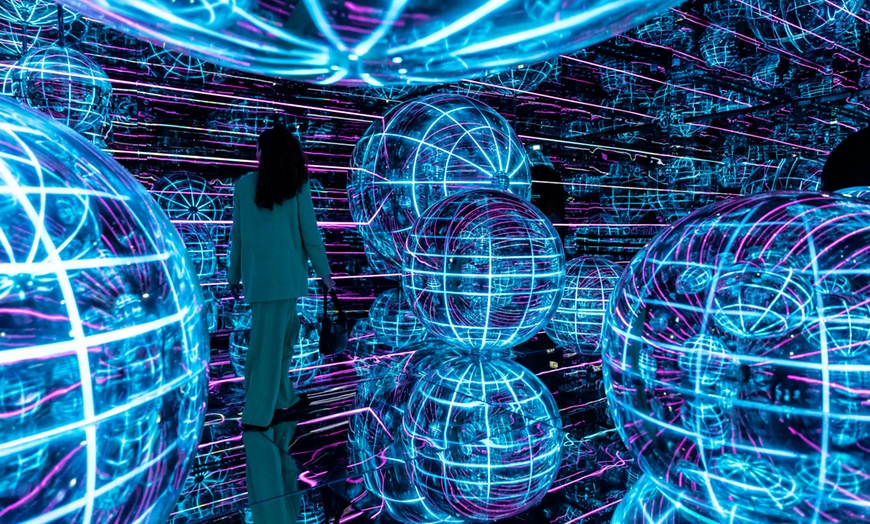 Mohammed Bin Rashid Library:
A Cultural Gem built along the historic Dubai Creek, the Mohammed Bin Rashid Library is a new city landmark. It's the largest library in the region and has over a million titles in multiple languages. With specialized collections, exhibition rooms, a cafe, and a bookstore, this library is a haven for knowledge seekers and culture enthusiasts. The Mohammed Bin Rashid Library is not just a place for books; it's a cultural and intellectual hub where you can immerse yourself in the world of literature, art, and learning, offering a tranquil escape from the bustling city.
Sky Views Dubai:
Are you an adrenaline junkie? Sky Views Dubai is a must-visit on your next trip. Perched atop the Address Sky View hotel, this architectural marvel offers three distinct experiences—the Observatory, Glass Slide, and the thrill-inducing Edge Walk. Take in breathtaking views of the city skyline and Downtown Dubai from 219.5 meters above the ground. Sky Views Dubai isn't just a viewpoint; it's an adventure that will take your Dubai experience to new heights, quite literally.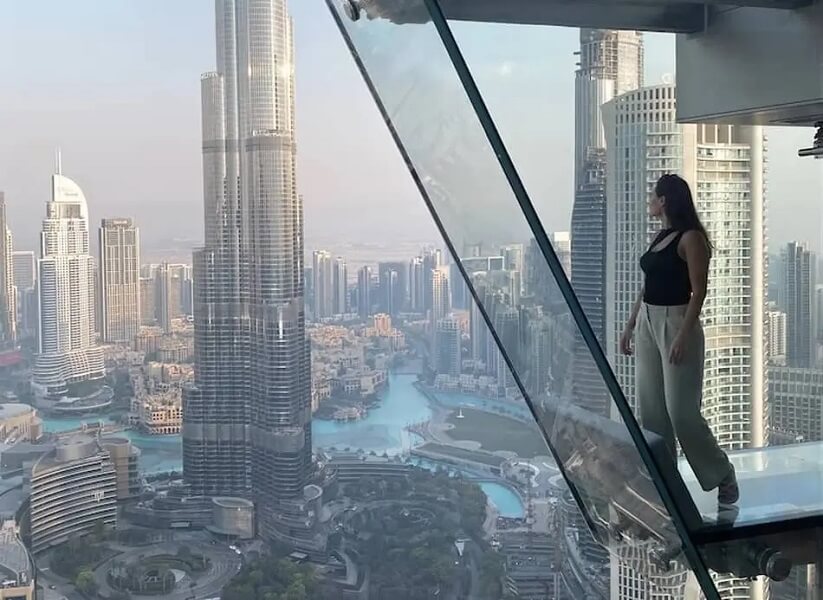 Conclusion:
Dubai offers a wide variety of attractions for every age group, solidifying its reputation as a global hubspot for luxury, entertainment, and cultural exploration. Whether you are an adventure enthusiast or looking for a romantic getaway, Dubai never fails to amaze. In this article, we have covered new attractions that you can visit in Dubai. Hope this article has been helpful for you. Let us know in the comment section!