Tourists love to explore places that embody leisure and luxury. There are few places in the world that make it onto this list, and Dubai has the privilege of being on that list. It is a place that promises glamour and glitz, attracting an influx of tourists to the "City of Gold". This crown is adorned with many jewels, and Dubai Marina is one of them. It is one of the most popular and bustling areas of Dubai, especially concerning real estate and holiday home rentals. On average, the occupancy rate in this area is extremely high, and Dubai Marina offers easy access to different landmarks in Dubai, such as Bluewaters Island and Ain Dubai. There are many reasons why tourists choose to stay in Dubai Marina Holiday Homes, and in this article, we will delve deeper into them.
5 Reasons to Stay in Dubai Marina Holiday Homes
Luxury at Economical Rates
When you see influencers and celebrities enjoying themselves in Dubai, living in luxury holiday homes, you tend to think it must be expensive. However, it isn't. You can enjoy and live in holiday home rentals at a relatively affordable price. Dubai Marina is dominated by skyscrapers with world-class amenities for residents. You can easily indulge in comfort and luxury while staying in Dubai Marina.
Premium Attractions
Dubai is home to world-class attractions, and Dubai Marina is no exception. While staying in Dubai Marina Holiday Homes, you can engage in plenty of activities such as visiting Jumeirah Beach, Bluewaters Island, and Ain Dubai. There is so much to do and explore in Dubai Marina, whether you want to enjoy stunning skyline views or experience the charm of a man-made island—it has everything.
Prime Location
Dubai Marina enjoys a prime location in Dubai, making it a perfect home base for tourists to explore the latest offerings of Dubai and enjoy a luxury stay at Dubai Marina Holiday Homes. Whether you are here for a business trip or a leisure trip, this place is perfect. It offers excellent connectivity to other parts of the UAE, making commuting easy for all, with direct access to the Dubai Metro and Dubai Tram.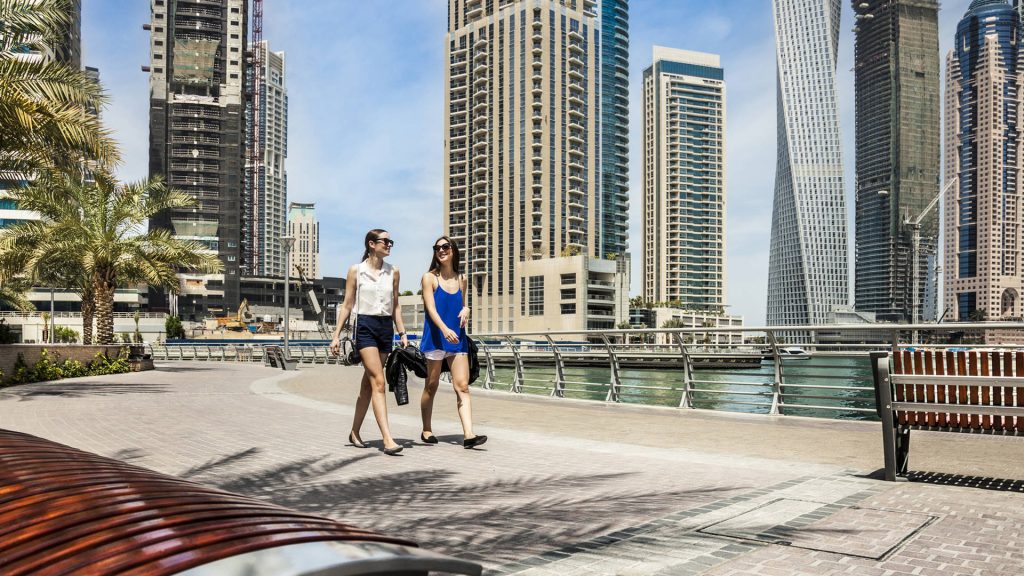 Fun Activities
If you are a fan of engaging in fun activities at different places around the world, then Dubai Marina is the best place for this. While staying in Dubai Marina Holiday Homes, you can enjoy activities such as Dhow Cruise, Xline Zipline, Dubai Flying Cup, Yachting, and Zero Gravity Dubai.
Conclusion
Dubai Marina should be at the top of your priority list if you're looking for holiday home rentals in Dubai. It offers a variety of options for tourists to enjoy and have fun. In this article, we cover the reasons why tourists should stay in Dubai Marina and what it has to offer.