Looking for a remarkable getaway in the vibrant city of Dubai? Discover the ultimate comfort and convenience with our top-notch selection of short-term apartments. As a premier holiday home company, Azco Holiday Homes understands the significance of finding the perfect accommodation. Whether you're traveling for leisure or business, our handpicked short-term apartments in Dubai offer the ideal blend of luxury and practicality. In this guide, we unveil essential tips to help you navigate the booking process seamlessly. From exploring neighborhoods to understanding cancellation policies, empower your travel decisions with insights that ensure a memorable stay. Welcome to your dream holiday home experience!
I. Research & Planning
Before embarking on your Dubai adventure, meticulous research and careful planning are the keys to securing an exceptional stay. When it comes to short-term apartments in Dubai, our holiday homes company advocates a proactive approach. Begin by identifying your must-have amenities, budget, and preferred location. Use reputable booking platforms to compare options, reading reviews from fellow travelers to gauge real experiences. This phase is pivotal in ensuring you make an informed decision that aligns with your vision of the perfect holiday home. With thorough research, you can bypass common pitfalls and create a personalized itinerary that maximizes your Dubai experience.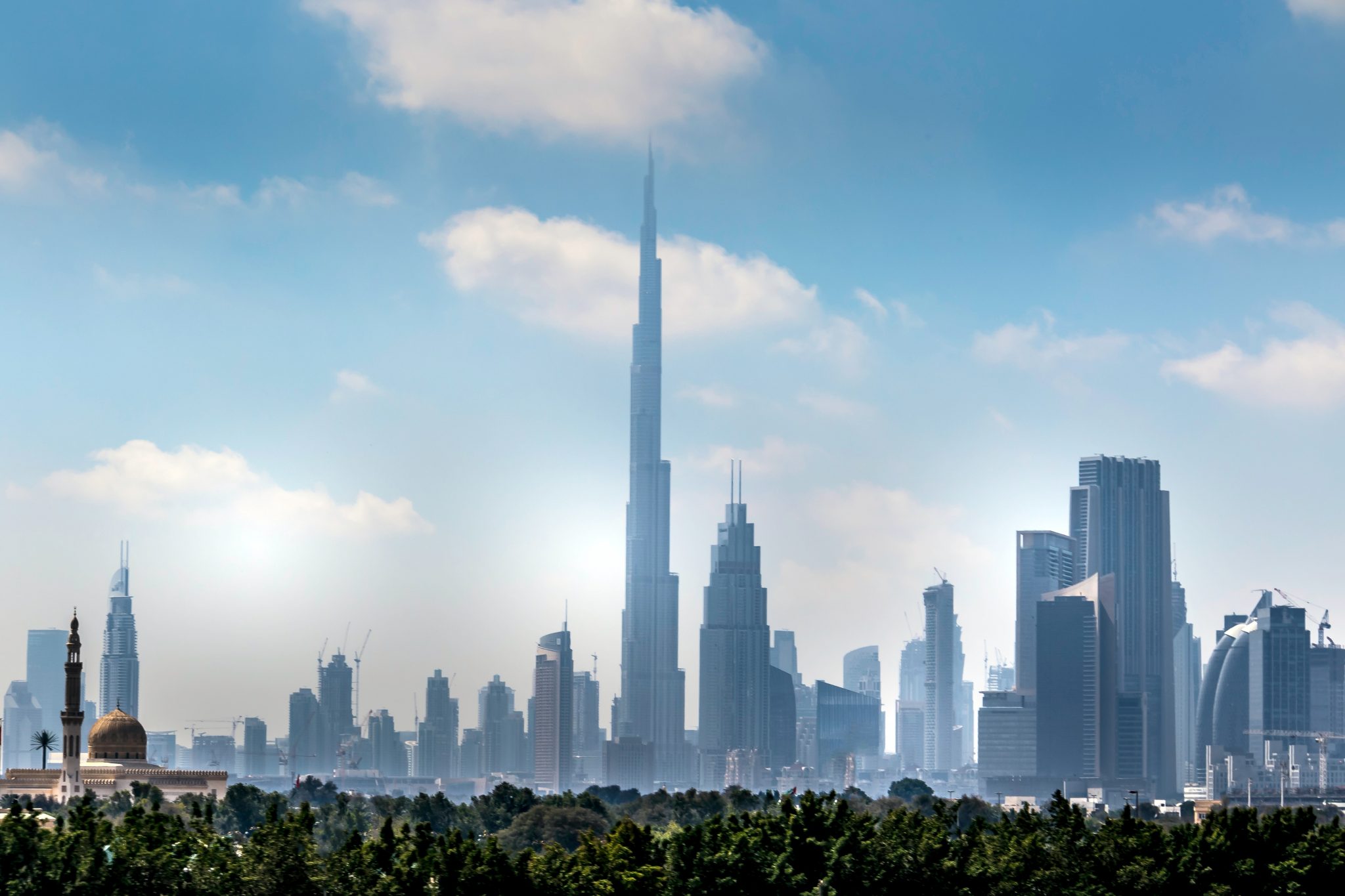 II. Know Your Preferences
Selecting a suitable short-term apartment in Dubai begins with understanding your unique preferences. Our holiday homes company recognizes that travelers have diverse needs. Consider factors such as proximity to attractions, public transport, and local amenities. Are you drawn to the energy of downtown Dubai or the tranquillity of the Palm Jumeirah? Determine the apartment size that accommodates your group comfortably. Balancing these aspects with your budget ensures a tailored experience. By recognizing your preferences, you lay the foundation for a vacation that caters precisely to your desires, ensuring a memorable and satisfying stay in Dubai.
III. Assess Amenities & Facilities
When booking the best holiday homes or short-term apartments in Dubai, carefully evaluating the amenities and facilities offered is paramount. While stunning interior photos can be appealing, understanding the amenities available will enhance your stay. Consider your lifestyle needs – from fully-equipped kitchens and in-unit laundry to gyms, pools, and Wi-Fi access. Assess if the property aligns with your vacation goals, whether it's relaxation, work, or family bonding. These offerings can greatly impact your overall experience and contribute to a memorable stay in the dazzling city of Dubai. Don't overlook the small details that can make your holiday truly exceptional.
IV. Read Reviews & Ratings
When navigating the plethora of short-term apartments in Dubai, insights from fellow travelers become invaluable. Our holiday homes company advises potential guests to delve into reviews and ratings before making a booking decision. Authentic reviews offer glimpses into the guest experience, providing you with a clear picture of what to expect. Look for patterns in feedback regarding cleanliness, amenities, and customer service. Verified platforms often curate genuine reviews, helping you make an informed choice. By leveraging the collective wisdom of past guests, you can confidently select an apartment that aligns with your expectations, ensuring a delightful stay in Dubai.
V. Verify the Location
Location is a pivotal factor when opting for short-term apartments in Dubai through our esteemed holiday homes company. Consider the proximity to key attractions, dining options, and public transport hubs. A central location might suit those seeking a bustling urban experience, while waterfront apartments offer serene escapes. Ensure convenience by confirming the distance to your planned activities. Safety and accessibility should also be on your checklist. Our range of apartments offers diverse locations, allowing you to select a spot that resonates with your Dubai aspirations. By verifying the location, you set the stage for a well-situated and immersive vacation.
VI. Budget Considerations
Navigating the landscape of short-term apartments in Dubai involves strategic budget planning, a principle upheld by our dedicated holiday home company. Begin by setting a realistic budget that encompasses accommodation, activities, and unforeseen expenses. While it's tempting to splurge, striking a balance ensures a stress-free vacation. Remember to account for potential hidden costs like cleaning fees or security deposits. Comparing different apartment options in Dubai allows you to identify value for money without compromising on quality. With diligent budget considerations, you pave the way for an enjoyable stay in Dubai that aligns with your financial parameters.
VII. Booking Platforms
In the digital era, booking platforms play a crucial role in securing your ideal short-term apartment in Dubai, and our holiday homes company recommends a thoughtful approach. Research renowned platforms that list verified properties, ensuring transparency and authenticity. These platforms often offer user-friendly interfaces, allowing you to filter options based on your preferences. From apartment features to location, compare multiple choices seamlessly. Prioritize platforms that provide comprehensive property information, high-quality images, and secure payment options. By leveraging reputable booking platforms, you streamline your apartment selection process, making your Dubai getaway planning efficient and rewarding.
VIII. Check for Special Offers
When seeking short-term apartments in Dubai, our esteemed holiday home company encourages savvy travelers to explore special offers that enhance the value of their stay. Keep an eye out for seasonal promotions, last-minute deals, or extended-stay discounts. Such offers can provide you with a chance to enjoy luxurious accommodations at a fraction of the cost. Subscribe to newsletters or follow the social media channels of our company for exclusive updates on these offers. By capitalizing on special deals, you can elevate your Dubai experience without straining your budget, ensuring a memorable and cost-effective vacation.
IX. Communicate With Hosts
Effective communication with hosts or property managers is a valuable step in securing the ideal short-term apartment in Dubai through our reputable holiday home company. Reach out to clarify any doubts, confirm amenities, or discuss specific requirements. This interaction can provide insights beyond what's listed online and can help set accurate expectations. Clear communication ensures that your chosen apartment aligns with your needs, whether it's regarding pet policies, check-in times, or accessibility features. Utilize email, phone, or messaging platforms to establish a rapport with your host. By fostering this connection, you create a foundation for a seamless and personalized Dubai stay that meets your preferences.
X. Understand Cancellation Policies
Ensuring a smooth experience when booking short-term apartments in Dubai involves understanding the cancellation policies, a crucial aspect emphasized by our holiday homes company. Read and comprehend the terms regarding cancellations, refunds, and rescheduling. Life is unpredictable, and having a grasp of the policies safeguards you against unforeseen circumstances that might disrupt your travel plans. Opt for apartments with flexible cancellation options whenever possible, granting you the freedom to adapt your schedule as needed. By being well-versed in these policies, you can book with confidence, knowing that you're prepared for any eventuality and minimizing potential disappointments.
Ready to Book Your Holiday Homes in Dubai/Short-Term Apartments in Dubai
Welcome to Azco Holiday Homes, your premier choice for exceptional short-term apartments in Dubai. As a leading holiday home company, we take pride in curating a collection of luxurious and conveniently located accommodations that cater to your every need. Our commitment to excellence is reflected in the diverse range of properties, each designed to provide a memorable and comfortable stay in this captivating city. From stunning views to modern amenities, our apartments promise an immersive Dubai experience. With Azco Holiday Homes, you gain access to a seamless booking process, transparent communication, and the assurance of quality that ensures your Dubai stay is nothing short of extraordinary. Discover your perfect home away from home with Azco Holiday Homes.