Dubai, a city of opulence and innovation, beckons travelers from around the world to experience its extravagant charm. Amidst its towering skyscrapers, golden beaches, and vibrant culture, a new trend has emerged – the preference for short-term holiday homes and vacation apartments in Dubai. These places to stay provide an alternative to the typical hotel experience and allow for a more intimate and customized vacation. Renting a short-term holiday home or a holiday apartment in a city allows visitors to immerse themselves in the local way of life and culture, resulting in a more authentic and organic travel experience; and exploration of the destination.
Benefits of Short-Term Holiday Homes and Vacation Apartments in Dubai
In the heart of Dubai's bustling tourism scene, short-term holiday homes and vacation apartments shine as alluring alternatives to traditional hotel stays. These accommodations promise an array of advantages that elevate your travel experience. Beyond the cost-effectiveness and value for money, these options provide a unique sense of privacy and independence. Vacationers can bask in the comfort of spacious living spaces, equipped with modern amenities that cater to various needs. Notably, the chance to live like a local while staying in a well-situated vacation apartment allows travelers to connect with the city's pulse and immerse themselves in its vibrant energy. Whether it's a serene escape or an adventurous journey, short-term holiday homes and vacation apartments in Dubai offer an unmatched blend of convenience, authenticity, and comfort.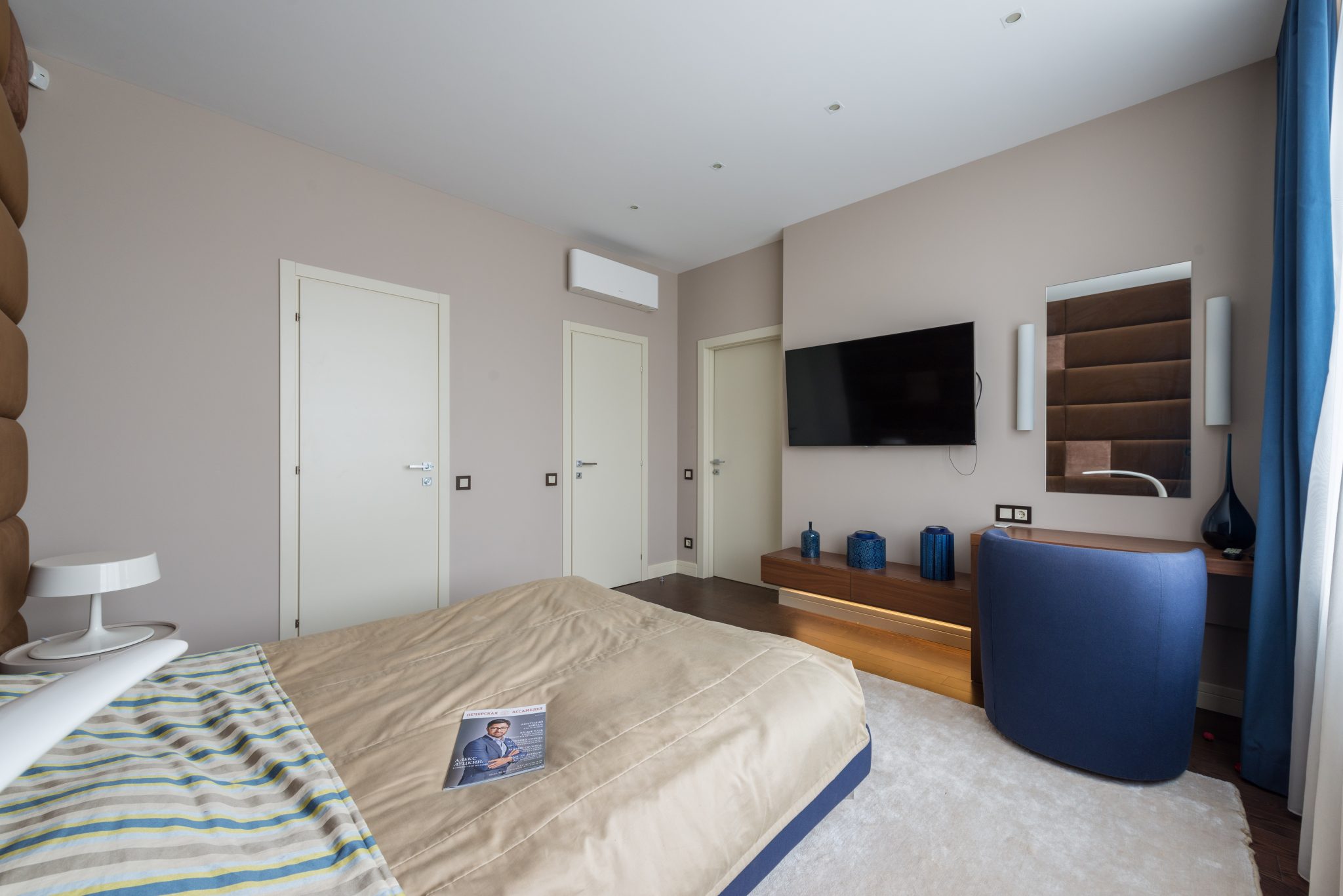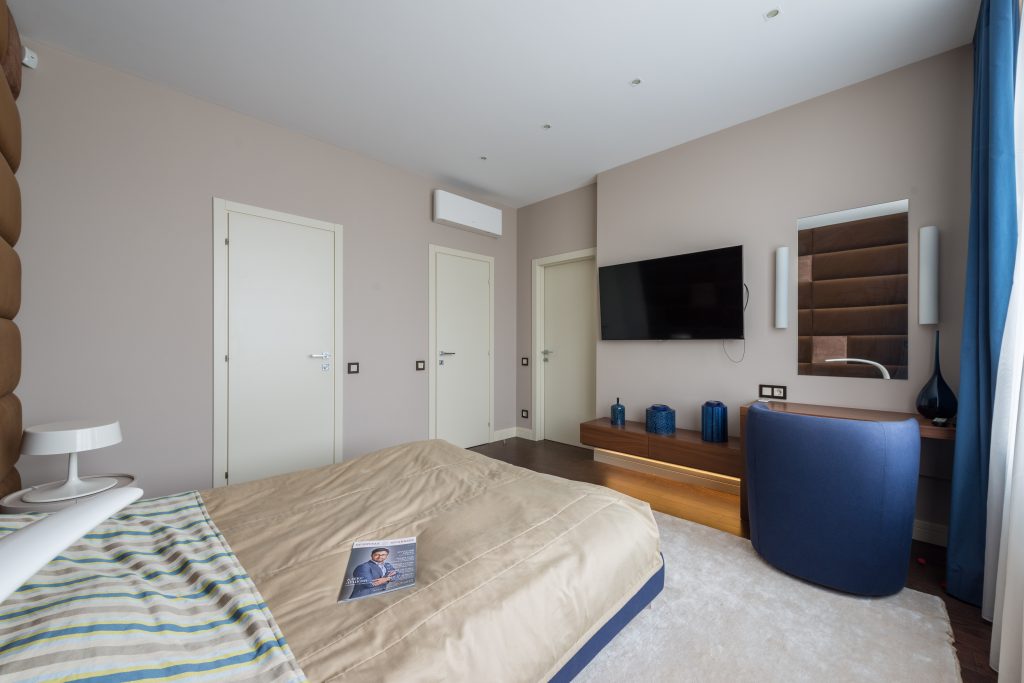 Finding Your Ideal Short-Term Holiday Home
Online Platforms
Explore a plethora of online platforms and rental websites dedicated to short-term holiday homes in Dubai.
Discover a wide range of options, each offering unique features and property listings to suit diverse preferences.
When it comes to securing the perfect short-term holiday home in Dubai, the digital landscape has opened up a world of options. Online platforms and rental websites have revolutionized the way travelers discover and book accommodations. A myriad of these platforms, each with its unique features, showcases an array of short-term holiday homes and vacation apartments in Dubai. From the comfort of your screen, you can virtually explore a diverse range of properties, catering to various preferences and budgets.
Use of Keywords
Incorporate strategic keywords such as 'Short-Term Holiday Homes Dubai' into your search queries.
Enhance your search precision by using specific keywords, leading to more relevant results that align with your travel needs.
One key strategy in refining your search for these desirable abodes involves the strategic use of keywords like 'Short-term holiday homes Dubai." Incorporating these keywords in your search query can significantly enhance your results, ensuring that you're presented with a curated list of options that align with your travel plans. This targeted approach can save you time and effort while leading you to the ideal holiday home that resonates with your preferences.
Filters & Preferences
Leverage the power of filters to fine-tune your search according to location, amenities, and budget.
Customize your search experience, enabling you to focus solely on properties that meet your specific criteria and desires.
As you navigate these digital platforms, don't underestimate the power of filters. They allow you to tailor your search according to specific criteria such as location, amenities, and budget. This functionality helps you weed out the options that don't align with your vision for the perfect Dubai getaway. Whether you're dreaming of a beachfront retreat, a city center escape, or a serene suburban hideaway, filters enable you to narrow down your choices and discover the holiday home that matches your desires.
Verified Listings
Prioritize verified listings to ensure the authenticity and reliability of the properties you're considering.

Verified listings undergo thorough checks, guaranteeing accurate information and a secure booking process.

Protect yourself from potential fraud or misinformation by opting for listings that have undergone verification processes.
In this digital realm, ensuring the authenticity and security of your booking is paramount. Opting for verified listings is a fundamental step to guarantee a worry-free experience. Verified listings undergo rigorous checks, ensuring that the property details are accurate, and the host is reliable. By choosing verified options, you shield yourself from potential pitfalls, giving you the peace of mind to fully immerse yourself in the excitement of your upcoming Dubai adventure.
Vacation Apartments in Dubai: Exploring Your Options
Luxury Vacation Apartments in Dubai
Showcase the opulent side of Dubai by emphasizing the availability of luxurious vacation apartments.

Highlight the inclusion of high-end amenities and breathtaking views that these apartments offer.

Cater to travelers seeking a lavish escape with an array of top-notch facilities and a touch of extravagance.
Budget-Friendly Vacation Apartments in Dubai
Address the needs of budget-conscious travelers by discussing how to find affordable vacation apartments.

Emphasize that cost-effectiveness doesn't equate to compromising on quality or comfort.

Provide tips on locating well-priced apartments that still provide an enjoyable and memorable stay experience.
Family-Friendly Vacation Apartments in Dubai
Recognize vacation apartments as an excellent choice for families visiting Dubai.

Mention the spaciousness and homely conveniences that make these apartments suitable for families.

Highlight the advantage of having separate rooms, kitchens, and communal spaces, creating an environment conducive to family bonding.
Everything You Need to Know to Find the Right Short-Term Holiday Homes & Vacation Apartments in Dubai Top of Form
What Are Short-Term Holiday Homes in Dubai?
The term 'Short-Term Holiday Homes' in Dubai refers to temporary housing available for short-term rental for vacationers. These may include residences, villas, or houses that offer a home-away-from-home experience, enabling guests to immerse themselves in the city's lifestyle and culture.
2. How Do I Book a Vacation Apartment in Dubai?
Booking a vacation apartment in Dubai is typically done through online rental platforms. Browse listings, use filters to refine your preferences, select a suitable apartment, and follow the booking process. Payments and communications are often facilitated through the platform, ensuring a secure and convenient booking experience.
3. Are Short-Term Holiday Homes More Cost-Effective Than Hotels in Dubai?
Yes, short-term holiday homes in Dubai can be more cost-effective than hotels. They offer the advantage of larger living spaces, kitchens, and multiple rooms for groups or families, often at a lower price per person compared to hotel rooms.
4. What Amenities Can I Expect in A Vacation Apartment?
Vacation apartments in Dubai typically provide complete kitchens, Wi-Fi, entertainment systems, laundry facilities, and sometimes even access to community pools and gyms, making for a relaxing and convenient stay.
5. Is It Safe to Book A Vacation Apartment Online?
Booking vacation apartments online is generally safe when using reputable platforms. Opt for verified listings, read reviews, and communicate directly with hosts to ensure authenticity. Reputable platforms have measures in place to protect your payment and personal information.
6. Can I Find Vacation Apartments Near Popular Attractions in Dubai?
Yes, many vacation apartments in Dubai are strategically located near popular attractions like the Burj Khalifa, Dubai Mall, and beaches. Filters on rental websites can help you find apartments in proximity to your desired attractions.
7. Are Vacation Apartments Suitable for Solo Travelers?
Absolutely, vacation apartments cater to solo travelers too. They offer privacy, comfort, and a chance to experience the city like a local. Many apartments provide secure and cozy settings, making them ideal for solo adventurers.
8. What Is the Typical Duration of A Short-Term Holiday Home Rental In Dubai?
Short-term holiday home rentals in Dubai often range from a few nights to a couple of weeks. Some properties might have minimum stay requirements, while others offer flexibility to suit various travel durations.
9. Are There Any Additional Fees Associated with Booking Vacation Apartments?
Yes, additional fees might include cleaning fees, service charges, and security deposits. These vary among properties and are typically outlined clearly during the booking process.
10. How Far in Advance Should I Book A Short-Term Rental For My Dubai Trip?
Booking a short-term rental in Dubai should ideally be done a few months in advance, especially during peak travel seasons. This ensures a wider range of options and better availability, enhancing the likelihood of securing your preferred accommodation.
Tips for a Smooth Stay in Your Short-Term Holiday Home or Vacation Apartment
Communication with Hosts
Establish open communication with hosts before your arrival to clarify any questions or concerns.
Inquire about check-in details, amenities, and local tips, ensuring a seamless transition into your temporary home.
Check-In and Check-Out Process
Coordinate the check-in time with your host in advance to ensure a smooth arrival.
Familiarize yourself with the property's layout and facilities upon arrival.
During check-out, follow any instructions provided by the host, return keys as agreed, and leave the property in good condition.
Local Recommendations
Tap into your host's local knowledge by asking for recommendations on dining, attractions, and hidden gems.
Local insights can lead you to authentic experiences that might not be found in guidebooks.
Respect House Rules
Review and adhere to the house rules set by your host to maintain a positive relationship.
Respect quiet hours, smoking policies, and any other guidelines outlined by the host or property management.
Staying in a short-term holiday home or vacation apartment offers a unique opportunity to connect with the city on a more personal level. By fostering clear communication with hosts, efficiently managing check-in and check-out procedures, seeking local insights, and respecting house rules, you can ensure a memorable and harmonious stay while relishing the comforts of your chosen home away from home in Dubai.
In Sum, in the vibrant tapestry of Dubai's travel landscape, short-term holiday homes and vacation apartments shine as the stars of a new and immersive way to experience this remarkable city. By embracing the allure of these accommodations, travelers gain more than just a place to rest; they unlock the keys to living like a local, reveling in comfort, privacy, and authenticity. From luxurious havens to budget-friendly abodes, Dubai's offerings cater to every taste and preference. As you embark on your Dubai journey, remember the importance of effective communication, seamless check-ins, local insights, and respect for house rules to ensure a harmonious stay. In choosing short-term holiday homes and vacation apartments, you embark on a path that leads to a deeper, more personal connection with this captivating destination.
Ready to Discover Your Perfect Dubai Retreat? Book with AZCO Holiday Homes Today!
Unlock the magic of Dubai with AZCO Holiday Homes. Experience the city like a local by choosing from our curated selection of short-term holiday homes and vacation apartments. Whether you're seeking luxury, comfort, or affordability, our range of options caters to all preferences. Start your unforgettable Dubai journey now by booking your ideal home-away-from-home with AZCO Holiday Homes. Your dream Dubai escape awaits – seize it today!