Introduction
Dubai is renowned for its luxurious lifestyle and breathtaking skylines. But amidst the skyscrapers and luxury resorts, there are free havens of sun, sea, and sand where locals and tourists can unwind and enjoy the beauty of the Arabian Gulf. In this article, we will take you on a journey to explore some of the best free beaches in Dubai, where you can eat, play, and relax while soaking up the sun with your family on your next trip to Dubai.
Let's dive into it!
Dubai's Affordable Delights – Top 8 Free Beaches In Dubai to Visit:
Palm West Beach
Palm West Beach on Palm Jumeirah offers a vibrant beachfront experience. With 1.6 kilometers of promenade and beachfront, you'll find a variety of entertainment, water sports, and restaurant options. Not just that, you will get to enjoy stunningly beautiful views of Dubai's skyline. This beach is ideal for spending quality time with family, friends, and even your furry friends. You can enjoy a morning jog or leisurely walk along the dedicated trail, relish a seaside breakfast, or build sandcastles as the sun sets on the horizon. Isn't it just mesmerizing to even think about?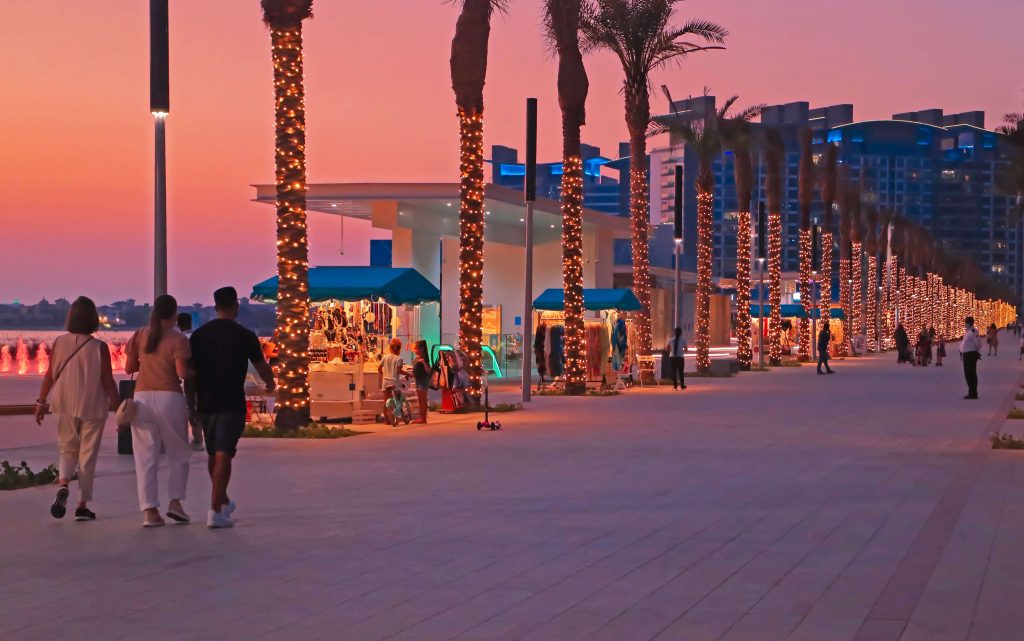 Sunset Beach (Umm Suqeim Beach)
Sunset Beach, also known as Umm Suqeim Beach, is a serene escape from the city's hustle and bustle. This hidden gem offers a picturesque view of the iconic Burj Al Arab against the backdrop of the golden sands. Unlike the more crowded beaches, Sunset Beach provides a tranquil atmosphere for morning jogs, leisurely strolls, and mesmerizing sunsets over the Arabian Gulf. It's the perfect place to unwind, read a book from one of the beach libraries, or savor a meal from the foodie kiosks. You can also strike a pose with the Burj Al Arab for your Instagram feed.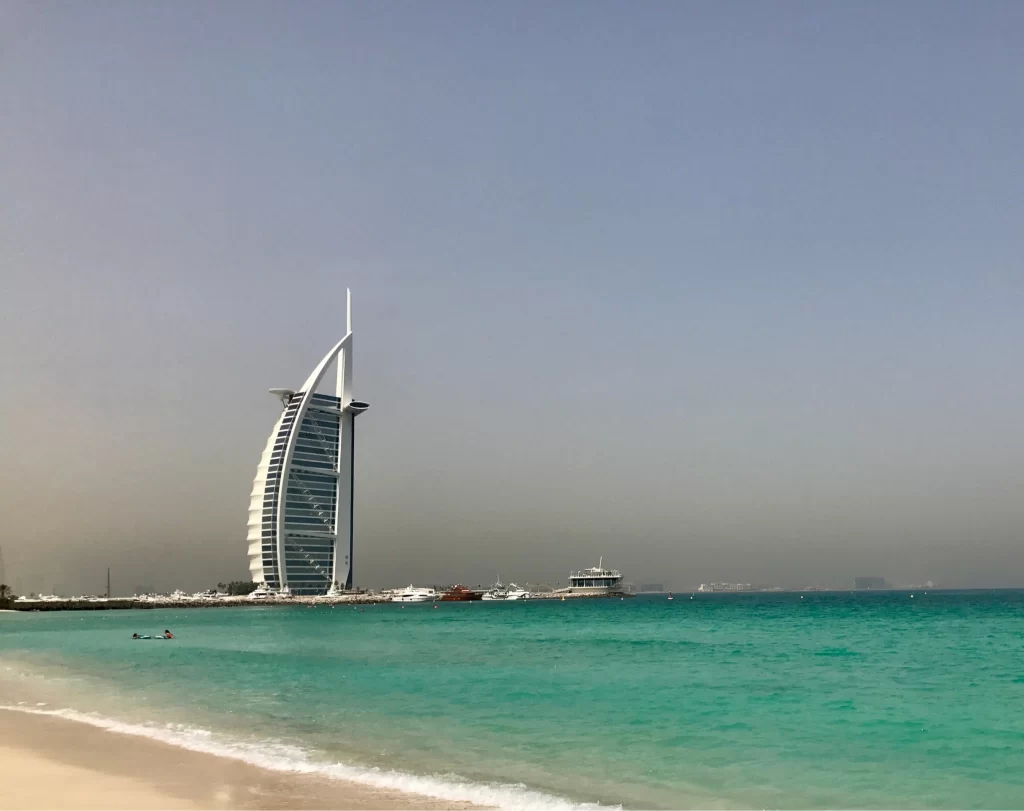 Jumeirah Public Beach (Nessnass Beach)
Locally referred to as Nessnass Beach, Jumeirah Public Beach has gained popularity due to its inviting waters and pristine shoreline. Whether you want to just relax with your family or try your hand at kitesurfing and windsurfing, this beach has it all. For water sports enthusiasts, Kite n Surf kiosk offers lessons and equipment rentals for kitesurfing, paddleboarding, and kayaking. While Nessnass may not be as equipped as some other beaches, it still attracts residents and visitors.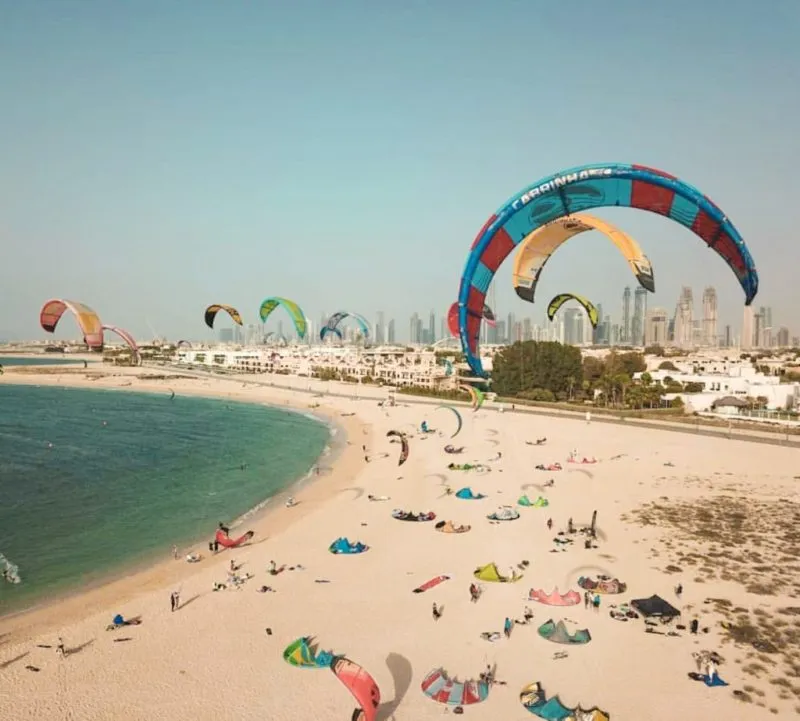 Black Palace Beach
Tucked away next to one of Dubai's royal residences, Black Palace Beach may be quite hard to find but it is worth visiting. Known for its tranquil waters and breathtaking sunsets, this beach is the ideal spot for those seeking a serene escape from the city's hustle and bustle. While it lacks facilities, the shoreline provides stunning views of Palm Jumeirah and the distant Burj Al Arab, making it a perfect place for relaxation and contemplation. Want to spend quality time with yourself? Come, visit Black Palace Beach.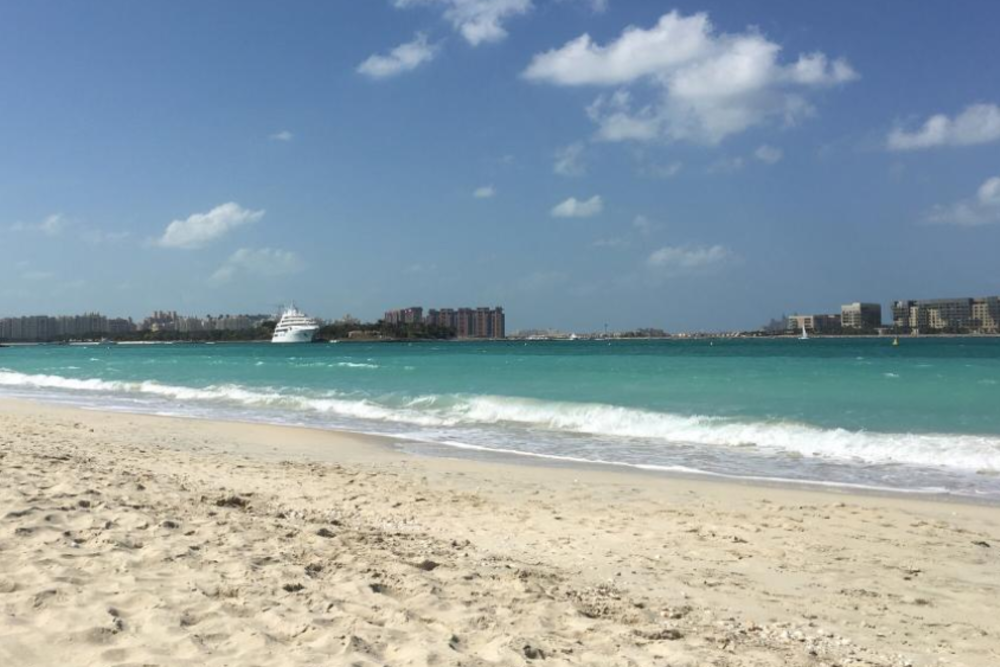 Kite Beach
Kite Beach, as the name suggests, is the go-to destination for kite surfers. It's also a hub for beach volleyball, stand-up paddleboarding, kayaking, and more. Beyond water activities, you can enjoy a skatepark, an outdoor trampoline, and a toddler-friendly area. After a dip in the sea, don't forget to treat yourself to some delicious food at one of the beachside cafes.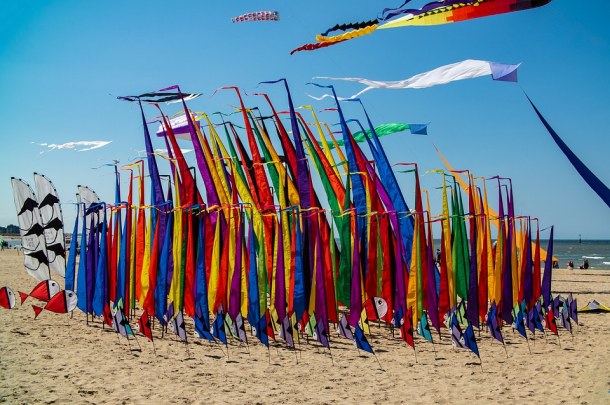 Dubai Islands Beach
Dubai Islands Beach is emerging as a refreshing spot for a dip and shoreline entertainment. Situated off the coast of Deira, Dubai's older hub, this beach is the city's first fully pet-friendly beach. You can bring your four-legged companions along for a scenic jog or swim, making it an ideal destination for pet owners.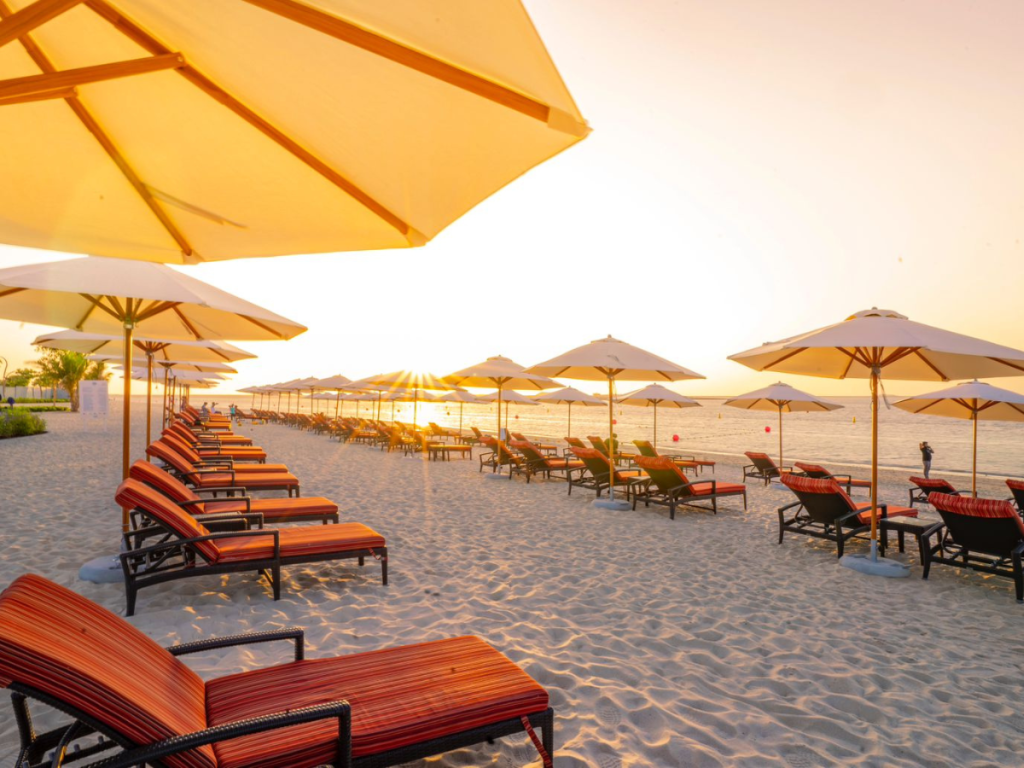 La Mer
La Mer is a thriving beachfront destination that seamlessly blends upscale living with exclusive retail, dining, and entertainment. It offers pristine white sands, turquoise waters, and a variety of shops, cafes, and restaurants. Here, you can rent sun lounges and enjoy the sun and the sand in absolute comfort and style with your family.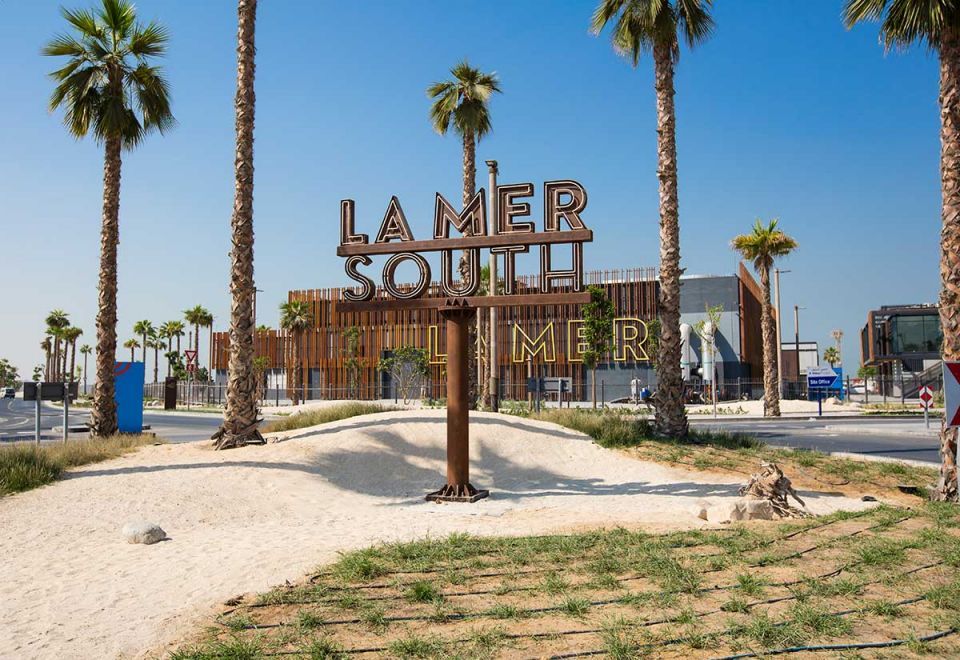 The Beach
Located opposite Jumeirah Beach Residence (JBR), The Beach is a lively district offering hotels, lounges, and family-friendly entertainment. This cosmopolitan area combines a sunny beach resort atmosphere with a contemporary Arabian touch. You can savor a wide range of culinary delights at top restaurants, catch a movie at the beachside cinema, and explore various shops. The Beach provides everything you need for a memorable day by the sea.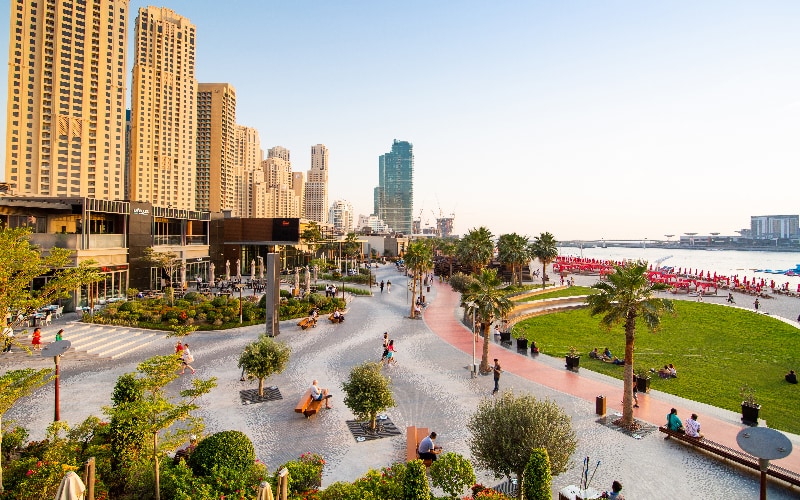 Conclusion
Dubai's free beaches offer a diverse range of experiences, from peaceful sunsets to exciting water sports and family-friendly entertainment. Whether you prefer a quiet day of relaxation or an active day of beach volleyball and water adventures, these free beaches have it all. While Dubai is known for its luxury, these beaches prove that you can still enjoy the city's natural beauty without breaking the bank. So, grab your sunscreen and towel and head to one of the best free beaches in Dubai to enjoy sun, sea, and sand – the three marvels of nature! Hope this guide is helpful.