When it comes to must-sees in Dubai, it brings a variety of innovative architecture, luxurious amenities, and deeply embedded cultural roots. It perfectly attracts tons of people from all across the globe and creates a uniquely blended community. The tourist experience Dubai offers is exceptional and cannot be experienced anywhere else in the world. There are many top attractions in Dubai that continue to amaze people with their beauty and exceptional adventures. In this article, we will cover the top must-sees in Dubai that you must visit on your next trip to the remarkable land.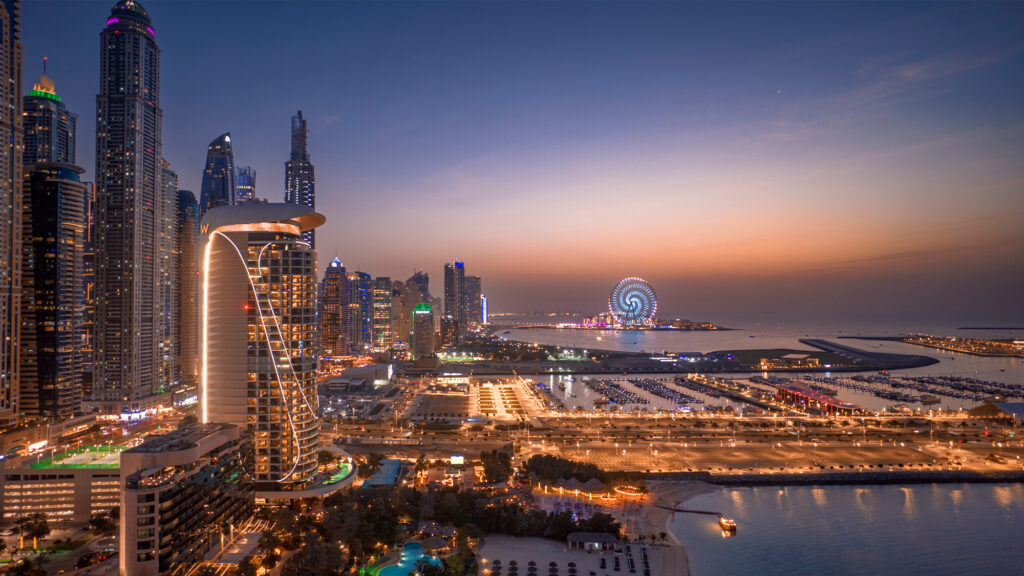 Top Attractions in Dubai In 2023:
Burj Khalifa – The Tallest Skyscraper in the World
Burj Khalifa is the iconic and tallest building in the world, standing 828 meters tall. Located in bustling Downtown Dubai, it offers unbeatable and splendid views of Dubai Mall and the Dubai Fountain, along with a 360-degree view of the entire city. Whenever somebody visits Dubai, it is always at the top of the list of must-see places as it was created as a testament to modern architecture. The mastermind behind this exceptional wonder was Adrian Smith, a renowned architect. It was constructed using innovative engineering techniques.

It is a perfect place for vacation rentals in Dubai, offering tons of amenities for the visitors. It offers various opportunities for the visitors, such as the observation deck providing 360-degree views of the entire city. On a clear day, the human eye can see as far as Abu Dhabi. You can book a ticket for "At the Top Sky" to enjoy even more mesmerizing views over the Arabian Gulf.
The Palm Jumeirah – A Man-Made Island
The Palm Jumeirah is one of the most famous and top attractions in Dubai because of its unique concept. It is a man-made island shaped like a palm tree, created to extend the city's shoreline. It is home to the city's popular beachfront properties and holiday homes in Dubai. There are many places on the Palm Jumeirah that are must-sees, such as the Atlantis, a luxurious resort located on the crescent portion of the island. If you want to spend a relaxing day and enjoy your favorite cuisines, The Palm Jumeirah has so much to offer. Unwind after a tiring day here. During the night, it has a mesmerizing vibe that captivates the visitors. You can always find many vacation rentals Dubai in this area.
Dubai Mall
For all the shopping enthusiasts, Dubai Mall is a top attraction in Dubai. It is one of the most luxurious and largest shopping malls in the world, home to over 1,200 stores ranging from lifestyle brands, beauty, electronics, and more! Many international designer brands like Louis Vuitton and Burberry have massive outlets in it. Not just that, it offers incredible restaurants and dining options. It has a giant aquarium with over 33,000 creatures. There are a variety of activities for both adults and children in Dubai Mall for a perfect day out.
Desert Safari – A Gateway to Authentic Culture
Desert Safari creates an unforgettable adventure for visitors, away from the bustling and chaotic urban life. It offers an exhilarating journey with a variety of dune bashing, thrilling experiences in undulating terrain. When the sun sets, the desert comes alive with a variety of hues of gold and orange, creating a perfect place for an Arabian evening. For those who want to get an authentic glimpse of the culture and natural beauty of the emirate, Desert Safari is a must-see in Dubai.
Dubai Frame – A Perfect Bridge Between The Past And The Present
This architectural marvel is designed to blend the old and the new. The Dubai Frame is a huge rectangular structure that offers panoramic views of the city, with one side offering views of the historic district, while the other side offers views of modern Dubai. It offers a multimedia presentation on the history and evolution of Dubai and how it became a global metropolis. If you want to enrich yourself with the history and heritage of Dubai, Dubai Frame is one of the top attractions in Dubai to visit.
Conclusion
Dubai stands as a captivating destination with a diverse array of attractions that mesmerize visitors from across the world. Its innovative architecture, cultural richness, and luxurious amenities combine to create an exceptional tourist experience that one can't find anywhere else.. From the iconic Burj Khalifa offering panoramic city views to the man-made wonder of Palm Jumeirah's beachfront and the grandeur of Dubai Mall's shopping paradise, the city leaves an unforgettable mark. The Desert Safari offers a thrilling escape from urban life, while the Dubai Frame elegantly bridges the gap between the past and present. Each attraction showcases Dubai's relentless pursuit of modernity without forsaking its heritage. This vibrant blend ensures that whether you're a shopping enthusiast, a history buff, or an adventure seeker, Dubai's top attractions in 2023 offer an unforgettable journey, leaving you with memories to cherish and a longing to return.