Whether you're living in holiday homes in Jumeirah Village Circle or planning to visit for work, there are plenty of enjoyable activities to explore in this beautiful community, catering to families and individuals looking for a good time. In this article, we'll cover everything you need to know about them.
Are you excited to learn about five free things to do in Jumeirah Village Circle? Let's dive in!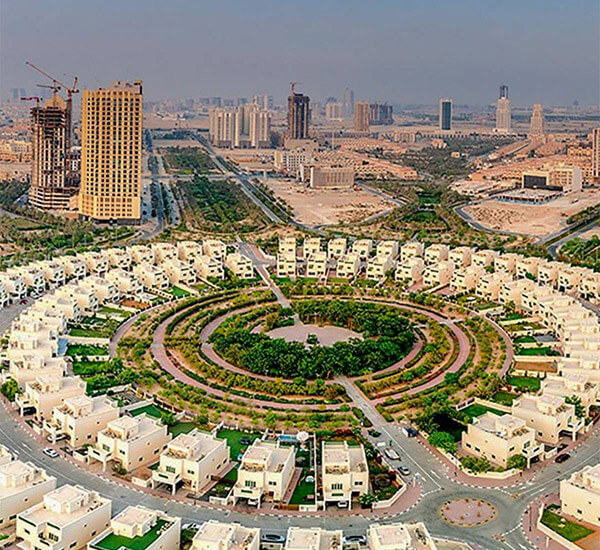 5 Free Things To Do in JVC
Enjoy a Lavish Staycation at Five Jumeirah Village
Five Jumeirah Village stands as one of the most luxurious hotels in JVC, offering a refreshing escape for a few days. This 5-star hotel provides a soothing experience with its cool rooftop pool, allowing you to soak up the sun while enjoying the breathtaking Dubai skyline. If your budget allows, elevate your stay by booking a penthouse-like room equipped with a private pool, jacuzzi, and spacious terrace, ensuring utmost privacy. The jungle-inspired design adds an exotic touch, creating an ambiance perfect for savoring tea and relaxation. You can explore other holiday homes in JVC for a staycation.
Have Fun Outdoors at the Awesome Parks
JVC is renowned for its extensive green spaces, with various parks connecting different spots within the community. Regardless of your location in JVC, you can relish the serene atmosphere and tranquil settings of these parks. Explore options such as Circle Community Park, JVC Castle Park, and JVC Roohl Community Park.
Get a Relaxing Massage at REFIVE Spa
If you love pampering yourself, indulge in a relaxing massage at REFIVE Spa, where you can enjoy a variety of treatments and massage packages. Their rooftop pool features hydrotherapy jets that leave you feeling refreshed and relaxed.
Savor Gourmet Street Food at Soul Street
Are you a foodie? Soul Street in JVC is a culinary haven where you can explore and savor various international street foods. Exceptional chefs showcase their talent, revealing incredible cooking secrets from India, Arabia, Italy, Latin America, and many other places.
Shop at Circle Mall
For all the shopping enthusiasts, Circle Mall is your go-to destination. It offers a wide range of products, serving as your one-stop shop for all your needs. After an exhilarating shopping experience, you can dine with friends at one of the many restaurants and cafes available. Discover the vibrant experiences that Jumeirah Village Circle has to offer without spending a dime!
Conclusion
Jumeirah Village Circle offers a wealth of free activities and experiences that cater to diverse interests. From luxurious staycations to serene park outings, indulgent spa treatments, global street food adventures, and convenient shopping excursions, JVC invites residents and visitors alike to explore and enjoy its vibrant community without breaking the bank. AZCO Holiday Homes has a wide range of holiday homes in JVC, contact us to get a detailed consultation.