Short-term rentals have earned a high-yield reputation, and as a property owner and investor, you've surely heard about them. Several factors contribute to high rental income when a property is listed as a short-term rental project. Short-term rentals and holiday homes in Dubai have gained immense popularity recently due to the increased influx of travelers and business owners coming to the UAE. With this rising trend of staying in holiday homes in Dubai, you need to consider several factors to increase short-term rental rates and maintain full occupancy throughout the year. This article covers everything from furnishing to maintenance to help you maintain a high occupancy rate. Are you excited to learn about it?
How Can I Improve My Short-Term Rental Rates?
Does this question keep you awake at night? We've got you covered! You can certainly improve your short-term rental rates and keep your holiday home Dubai in tip-top condition. Here's how:
Property Location
Property location matters the most, and you can definitely capitalize on it. You have to consider which popular destinations are near your holiday home in Dubai UAE, how close it is to the beach, the variety of fun attractions, and its connectivity with the metro and buses. You can charge a good rental amount if your property is located near Burj Khalifa or Downtown Dubai. However, it also varies based on the target audience. Tourists prefer to stay near famous leisure attractions, while businessmen prefer properties near business hubs.
Furnishing and Maintenance
The quality of amenities and services you offer is directly linked to the premium price your guests are willing to pay. If you provide top-notch services with premium amenities and comfortable furnishings, you will attract tenants who value such offerings and are willing to pay for them. Premium services allow you to command higher rates. You can also include other services such as laundry, babysitting, housekeeping, and more to adjust your pricing accordingly. It's all about thinking outside the box regarding what you can offer and what your guests are willing to pay for.
Continuously Update Your Property Listing
Holiday home rental rates are subject to change and fluctuation. Throughout the year, various factors affect property pricing. Keeping a close eye on your competitors is the best way to maximize your rentals. Monitor their rates, amenities, and offerings. This way, you can make tweaks to your listing. If they're offering discounts, you should consider offering discounts as well. These may seem like minor adjustments, but they have a significant impact.
Utilize Compelling Photography
To market your property as a Holiday Home in Dubai, you need compelling and attractive photographs of your property. Given people's short attention spans, exceptional photography of your rental property can capture their attention and make the decision-making process easier for potential guests. Invest in a professional photographer for the project to obtain appealing photos. This investment will yield amazing returns.
Make Long Stays Convenient
One way to maximize your short-term rentals is to encourage longer guest stays. You can achieve this by offering discounts for extended stays. For instance, if guests intend to stay for two weeks, consider offering a discount for the third week.
Create a Pet-Friendly Property
Finding a pet-friendly property can be challenging for pet owners visiting Dubai. Since not many accommodations offer this feature, targeting pet owners opens up a unique market opportunity for you to capitalize on. While furry guests might cause some wear and tear to your furniture and add to maintenance costs, you can justify it with the premium rates you charge.
Solicit Reviews for Your Property
Testimonials enhance credibility. To build credibility, encourage all your guests to leave reviews about their experience and stay in your holiday homes Dubai. These reviews will influence potential future customers to choose you for a positive and memorable experience.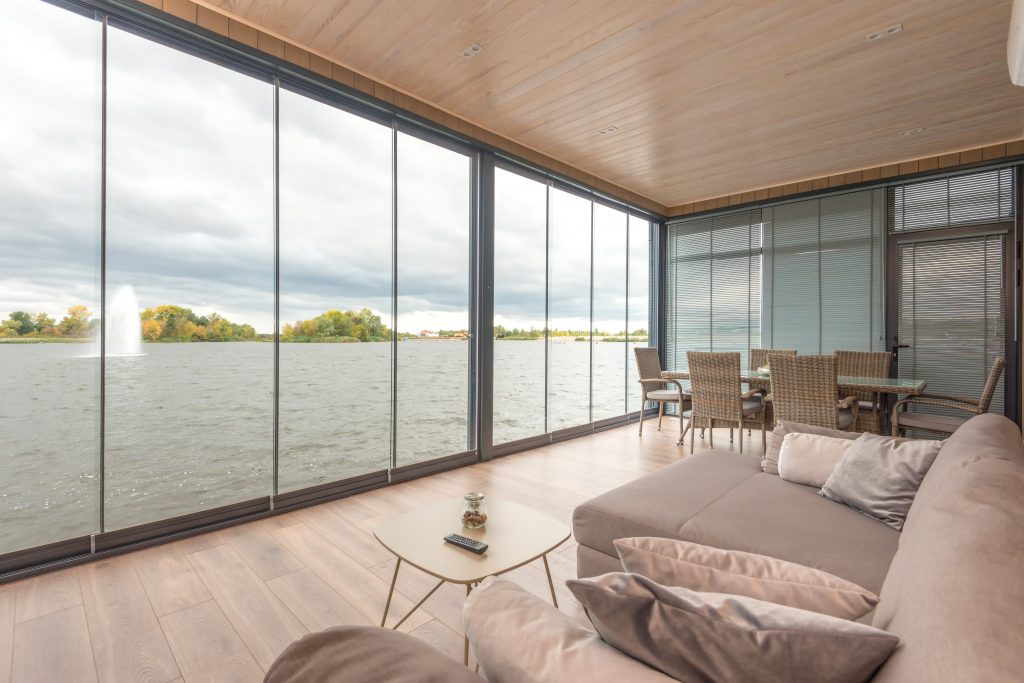 Conclusion
Optimizing your short-term rental property in Dubai demands strategic planning and attention to detail. As the demand for holiday homes Dubai and short-term rental stays continues to increase, implementing these key strategies can set you on the path to success. There are many ways you can increase and maximize your property rentals. Location remains paramount – proximity to popular destinations, business hubs, and transport links can significantly impact your rental rates.
Continuously monitoring the market and adjusting your property's offerings and rates accordingly keeps you competitive.The power of reviews cannot be underestimated; positive feedback fosters trust and loyalty among potential visitors. By embracing these strategies, you're not only elevating your property's appeal but also ensuring a thriving short-term rental venture in the dynamic landscape of Dubai's real estate market.