Dubai, a city of endless opportunities and breathtaking landscapes, is a destination that calls out to travellers from all corners of the world. As you plan your Dubai escape, one of the key decisions you'll need to make is where to stay. Holiday homes in Dubai offer a wide array of options, each with its unique charm and appeal. In the heart of this dazzling city lies Azco Holiday Homes, your key to a memorable holiday. So, let's embark on a journey to discover the best holiday homes for your Dubai getaway, with a special nod to Azco.
Your Guide to Unforgettable Holiday Homes In Dubai Stays
1. Where Can I Find the Best Holiday Homes in Dubai?
The best holiday home in Dubai can be found across various reputable online platforms. Websites and apps dedicated to holiday rentals provide a wide selection, allowing you to choose the one that suits your preferences and budget.
2. How Much Do Holiday Homes in Dubai Cost?
The cost of holiday homes in Dubai varies depending on factors such as location, property type, size, and the time of year. You can find holiday homes to fit different budgets, from affordable apartments to high-end villas.
3. Why Choose a Holiday Home Over a Hotel in Dubai?
Holiday home in Dubai offer a more cost-effective and spacious alternative to hotels. They provide greater privacy and often come with additional amenities, making them an ideal choice for families or groups.
4. Can I get an apartment or villa for holiday homes?
Of course, you can. When it comes to holiday homes, apartments are designed with stylish interiors, modern amenities, and incredible views, you're in for a treat. Whether you want to wake up to the shimmering city skyline or the calm waters of the Arabian Gulf, we have the perfect apartment for you. And, if you crave the ultimate luxury experience, our villas are where your dreams come true. These opulent properties come with private pools, lush gardens, and the kind of grandeur you'd expect from a world-class holiday destination. Click here to check out Azco's listing for the best holiday homes.
5. What Types of Holiday Homes Are Available in Dubai?
Dubai offers a diverse range of holiday homes, including apartments with stunning city views, beachfront properties, and luxurious villas with private pools and gardens.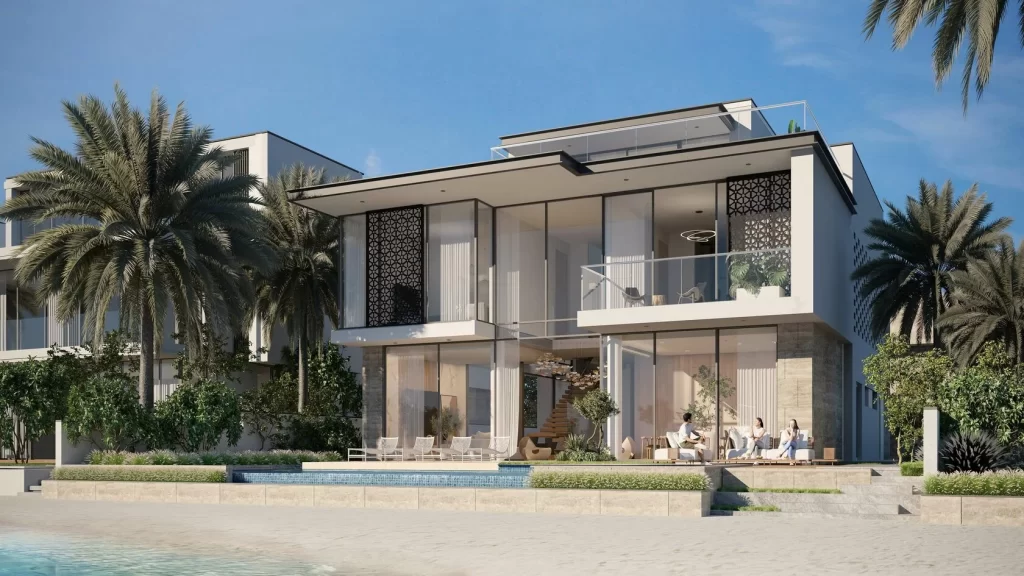 6. What Sets Azco Holiday Homes Apart from Other Options?
Azco Holiday Homes is renowned for its commitment to excellence and offers meticulously curated properties to ensure a memorable stay. Their diverse range of options means you can find the perfect holiday home tailored to your needs.
7. What Family-Friendly Amenities Can I Expect in Dubai's Holiday Homes?
Many holiday homes in Dubai are designed with families in mind and may offer multiple bedrooms, spacious living areas, and kid-friendly amenities to ensure a comfortable stay for all members of your group.
8. Are Dubai's Holiday Homes Near the City's Attractions?
Dubai's holiday homes are conveniently located near top attractions, providing easy access to iconic landmarks, shopping districts, and dining hotspots.
9. How Do I Book a Holiday Home in Dubai?
Booking a holiday home in Dubai is a straightforward process. Visit reputable online platforms, browse the options, check availability, select your dates, and make a reservation with just a few clicks.
10. Are Dubai's Holiday Homes Safe and Secure?
Safety is a top priority in Dubai, and holiday homes are equipped with modern security systems. They are typically located in secure neighborhoods, ensuring a worry-free stay.
11. What Amenities Can I Expect in Dubai's Holiday Homes?
Amenities in Dubai's holiday homes vary by property but may include fully equipped kitchens, Wi-Fi, swimming pools, gyms, and more. Be sure to check the specific amenities listed for each property.
Dubai is a city of dreams, and your holiday experience should reflect that. Holiday homes offer the flexibility and comfort to make your Dubai vacation truly exceptional. Whether you're planning to explore the city's vibrant core or relax by the serene coastline, there's a holiday home in Dubai for everyone. Start planning your dream Dubai escape today, with a special nod to Azco Holiday Homes for their commitment to excellence.
Click here to find out more