In a remarkable turn of events, Sheikh Mohammed bin Rashid Al Maktoum, Vice-President and Prime Minister of the UAE and the Ruler of Dubai, has reflected on transforming the UAE into a thriving tourism destination. People initially chuckled at the idea, but recent data reveals that the UAE has become the 4th largest global traveling destination for international spending, according to a World Tourism Organisation report.
Dubai's Tourism Transformation From Laughter to Global Success
The visionary leader took to social media to share this astonishing achievement, emphasizing the substantial progress made in the tourism sector. Here's a closer look at the UAE's remarkable ascent:
A Visionary Transformation
Sheikh Mohammed's vision for Dubai and the UAE transcended conventional wisdom. He foresaw the potential of transforming the region into a sought-after tourism destination, even amid initial skepticism. His unwavering commitment to this vision has now borne fruit, propelling the UAE to the forefront of global tourism.
UAE: The 4th Largest Global Tourism Spender
The recent World Tourism Organisation report validates the UAE's remarkable journey. It ranks the UAE as the fourth-largest global traveling destination for international spending. This means that tourists from around the world are not only visiting the UAE but are also significantly contributing to the country's economy, making it a top choice for travellers seeking unique and enriching experiences.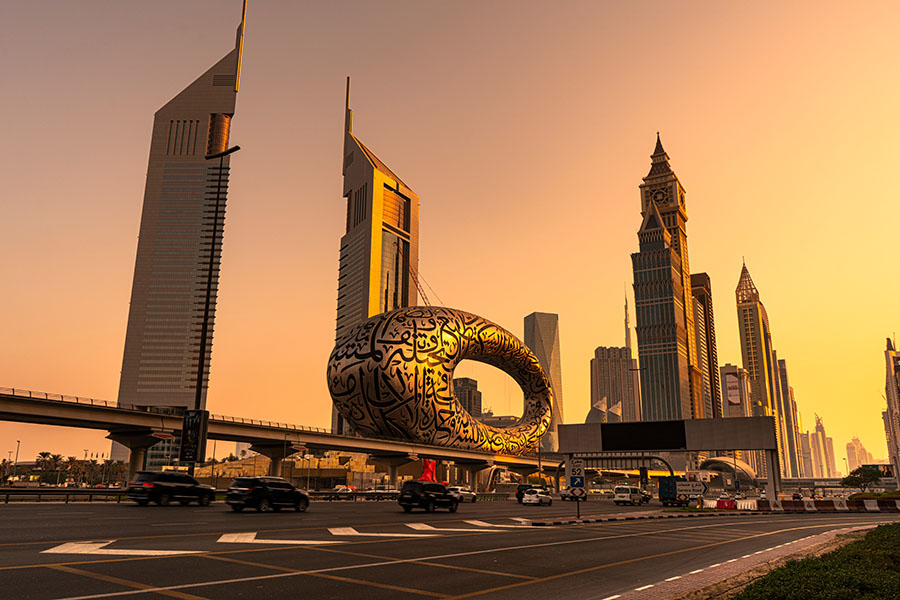 Economic Impact and Diversification
The UAE's ascent in global tourism spending underscores the nation's successful economic diversification efforts. It signifies the country's transition from a traditional oil-based economy to a multifaceted one, with tourism playing a pivotal role. This diversification strategy has enhanced economic resilience and sustainability, ensuring a prosperous future for the UAE.
A Testament to Vision and Innovation
Sheikh Mohammed's unwavering belief in Dubai and the UAE as a holiday destination serves as a testament to the power of vision and innovation. His visionary leadership has paved the way for the UAE to achieve unprecedented success in the global tourism industry, captivating travellers with its blend of modernity and tradition.
In conclusion, the UAE's transformation from a vision into a global tourism powerhouse is nothing short of remarkable. Sheikh Mohammed's determination and foresight have defied skeptics and propelled the UAE to the forefront of international tourism spending. This achievement not only celebrates the UAE's economic diversification but also showcases the nation as a captivating destination for travellers from across the globe.
Source Link: https://www.linkedin.com/pulse/why-has-uae-become-4th-largest-spending-destination-world-noufal-meem-1f/